The USModernist Frank Lloyd Wright / Auldbrass Tour
Yemassee/Beaufort SC
The November 2020 Tour will be available in June 2020.
Auldbrass, Frank Lloyd Wright's amazing complex of buildings, is only open to the public for two days every year! It's a thrilling visual experience you won't want to miss.
This is the C. Leigh Stevens House and Plantation, aka Auldbrass, designed by Frank Lloyd Wright. You will roam the grounds, view the buildings, see the sculptures, and visit inside the main house.
See photos of the entire Auldbrass complex!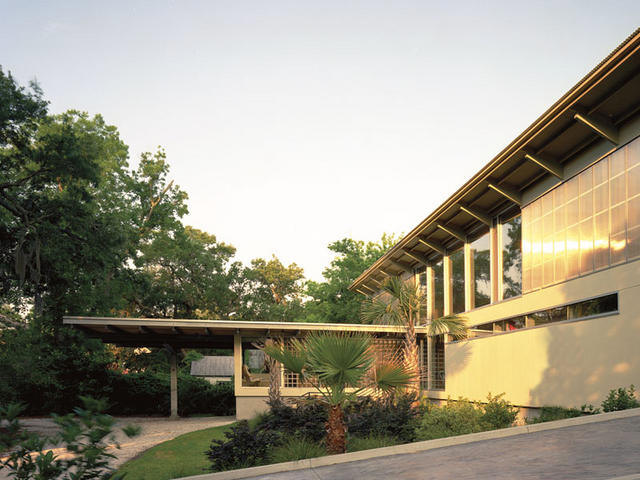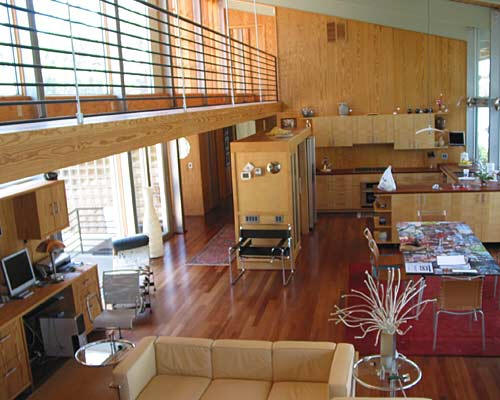 You will also visit the 2005 Low Country Residence, designed by architect Frank Harmon, which won a National AIA design award in 2009.

Plus you'll have an outdoor lunch and tour of the AIA award-winning Middleton Inn, designed by architect W. G. Clark.
Schedule:
Saturday
6:30 AM
Participants arrive at Sheraton Imperial, Bagels and Coffee
7:00 AM
Bus leaves Sheraton Imperial
11:00 AM
BBQ Lunch w/vegetarian option
1:00 PM
Tour Auldbrass
4:00 PM
Leave for Comfort Inn
5:45 PM
Shuttle to downtown dropoff point (Chambers Park), dinner on your own
8:00 PM
Shuttle pickup at Chambers Park
Sunday
8:30 AM
Breakfast at the Hotel, check out
10:00 AM
Low Country House by Frank Harmon
11:30 PM
Tour and Box Lunch at the Middleton Inn
1:00 PM
Leave for Sheraton Imperial
5:00 PM
Arrive Sheraton Imperial
Everything is included except dinner on Saturday night. You're encouraged to make reservations in downtown Beaufort for dinner Saturday night. Our bus will drop you at 6pm and pickup at 8pm at the Chambers Waterfront Park, which is a five minute walk from some good restaurants.
Travel in our air-conditioned, wifi-equipped, restroom-equipped luxury touring bus; all admissions; lunch and breakfast both days; beverages and snacks on the bus; double-occupancy hotel in beautiful scenic Beaufort SC with free wifi.
Tickets: General Public: $699 per person dbl occupancy, $769 single; Mod Squad members $649 per person dbl occupancy, $719 single.
---
The Fine Print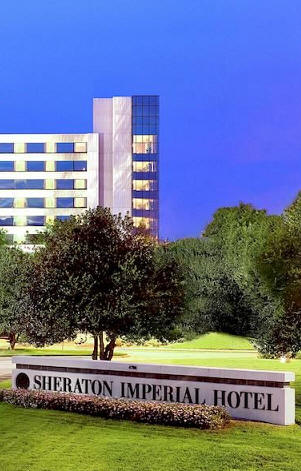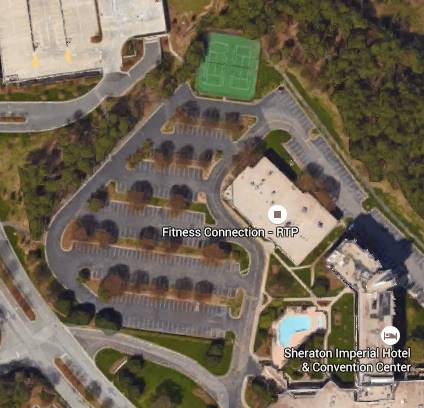 Arrive at the Sheraton Imperial, 4700 Emperor Blvd, Durham NC 27703 no later than 630am for coffee and bagels. We meet near the tennis courts, photo above, to the left of the hotel near the Gym. It's going to be an amazing trip and a tight schedule, so if you're not on the bus by 7am sharp, we will leave without you!
USModernist trips happen rain, snow, or shine. There are no refunds for any reason except in the unlikely event of cancellation. However, you are free to transfer tickets for this tour to anyone without penalty (just email or call us). Your name will be on the list at registration; tickets are not mailed.
The itinerary, number, and order of buildings are subject to change without notice or refund.
All participants are required to sign a completed USModernist liability release to participate.
Some buildings are not handicap-accessible. Participants must navigate stairs unaided and be able to walk for at least an hour at a time. Strollers are not permitted inside any buildings.
To protect the Auldbrass house floors, all participants must remove shoes (or BYO booties). There is no food or drink allowed inside Auldbrass and photography is allowed only outside. For the Sunday properties, photography is ok anywhere.
Architects can get self-reported CEU hours if arranged in advance with the AIA.

Food and drinks in cans or plastic bottles are allowed on the bus. Refreshments and snacks will also be provided on board. Smoking is not allowed on the bus or at any of the properties, including inside your room at the hotel.

Coolers are not allowed inside the bus. You may bring a small cooler (less than one cubic foot) but it must stay underneath the bus. No glass bottles or containers.
Questions? Contact Executive Director George Smart 919.740.8407.